The Bonduelle group extends its capital to farming partners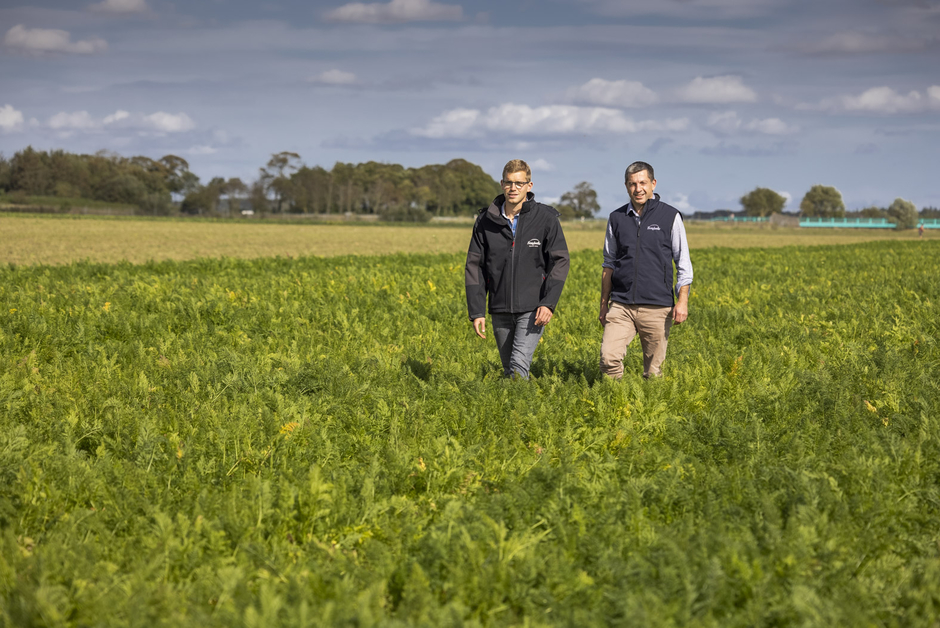 Operating in the international agro-industrial sector, the Group was founded over 160 years ago by the Bonduelle family, who were originally farmers and some of whom still are today. This knowledge of working the land, combined with shared values, has enabled Bonduelle and its agricultural partners to forge close relationships day after day based on transparency, trust and mutual respect.
A STEP FORWARD THAT STRENGHTENS AN ALREADY SOLID RELATIONSHIP
For several years now, the Bonduelle Group's directors and officers have been thinking about a way to further strengthen this relationship. How can we reward our farming partners for their work and loyalty? How can we involve them in the company's value creation over the long term? Opening up Bonduelle's share capital was the obvious answer.
In addition to sharing in the value created, this solution gives us the strength to face together the major challenges of the food transition. Opening up the share capital to "shareholder producers" reflects Bonduelle's commitment to be a positive impact company.
AN INNOVATIVE OPERATION FOR 1,200 FARMERS IN FRANCE
The operation is highly innovative in inviting Bonduelle's stakeholders to acquire an equity stake in the company.  Masterminded by a team of motivated employees convinced of the purpose and value of the project, this share capital increase also represents a great success for them. At Bonduelle, employees from the legal, finance, agronomy and communication departments joined forces and pooled skills to bring this project to fruition. Their availability and agility in managing the project helped reinforce the confidence that farmers already had in the Group.
This operation involved 1,200 farmers in France  participating in a maximum potential share capital increase of €8 million.
While its innovative nature may have surprised and spurred reaction from farming partners, nearly 200 of them opted to become shareholders of the Group for which they work. This is a source of pride for the new "shareholder producers" as well as for the Bonduelle teams that worked on the project. This operation is fully in line with Bonduelle's aim to have a positive impact on its stakeholders.