Street Food: a world of cuisines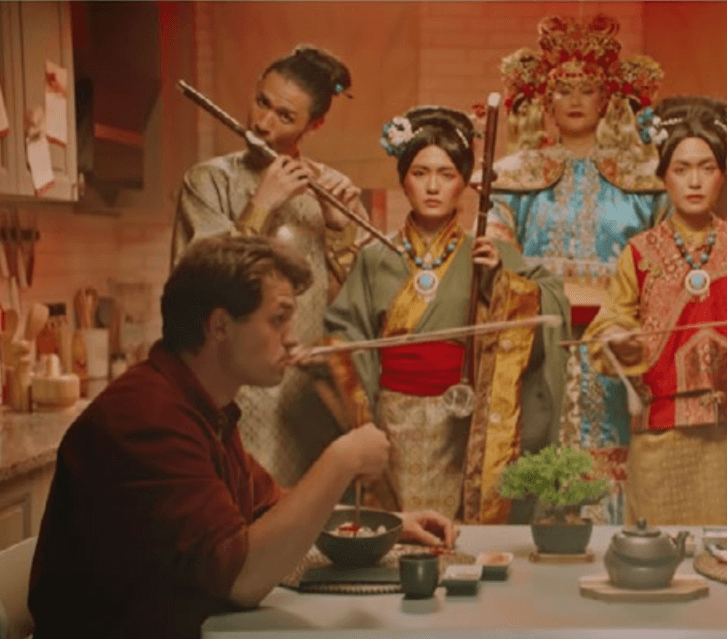 To cater to consumers looking for local food and quick healthy meal options, Bonduelle has launched Street Food frozen food mixes in the rapidly expanding Russian market: ratatouille, fasulye, stir-fry, sabji, Mexican and Hawaiian mixes — all of them top-quality dishes made from vegetables grown on local farms and offering a healthy, balanced and ready-to-eat meal.
BREAKING THE ICE WITH A HIGHVISIBILITY MEDIA CAMPAIGN
To promote these frozen food mixes, BEAM has created a high-visibility media campaign on the theme "Bonduelle: a world of cuisines." A slogan dramatized in a video in which the protagonists become immersed in an authentic cultural atmosphere at home thanks to Bonduelle, showing that you can experience tastes from the world over even at a time when international borders are closed due to Covid.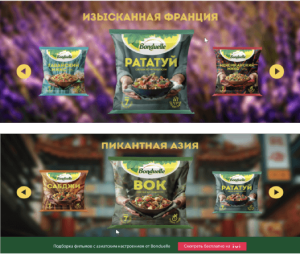 CULTURE WITH A DIGITAL TWIST
Alongside this online and TV campaign, online media have also been used to add an authentic cultural flavor: with the help of QR codes on our packaging, consumers can now access a special collection of films (Asian films in the case of the Stir-Fry, French films in the case of our Ratatouille, etc.) created in collaboration with Russia's number one online film company, and which are a welcome feature, especially during this period of lockdown! Finally, this new Street Food range has been promoted on social media, in banners, on Spotify, as well as on digital billboards in stores and on the streets of Moscow.
A HIGHLY SUCCESSFUL CAMPAIGN
This communication campaign has reached more than 25 million people, with results exceeding industry benchmarks — a success largely due to a well-thought-out strategy for Street Food frozen food mixes!