MEET OUR PLANET-FRIENDLY FOOD PACKAGING

HEALTHY, PLANT-BASED FOOD. RECYCLABLE PACKAGING
La nature, notre futur. Nature is not just our business. It is our future.
As a family business that has long been cared about environmental and social issues, we believe that global businesses can and should be a force for good.
This is why for the past three decades, since our first agricultural charter, back in 1996, we have been innovating the way we grow, package, and sell our products to better protect the environment, and leave a greener, healthier planet to the future generations.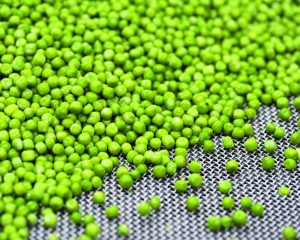 WE STAND TOGETHER – FOR THE PLANET, FOR FOOD, FOR THE PEOPLE
At Bonduelle, the planet is one of our major concerns. That's why our commitment is to make plant-based food a sustainable way of living for everyone. It is, as the French say, our "raison d'être", the reason for everything we do, and articulates the general principles that drive our business and involvement in society.
This process involves all of us: farmers, retailers, brands, managers, employees, consumers, and people of all ages. Everyone has a role to play, no matter how small. And everything counts – from the soil where we grow our food to the recyclability of the plastics we use for packaging.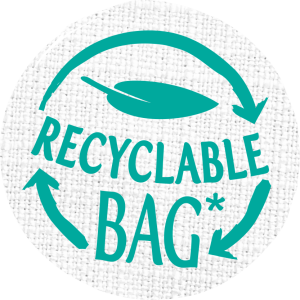 Our commitment stands on three pillars: the planet, the food, and the people.
To help the planet, we are committed to a sustainable and diversified agriculture, continually researching and implementing new ways of growing, processing, and selling products.
We are committed to get 100% of our packaging designed to be recyclable or reusable by 2025. We can save the planet together, one food bag at a time.
Our goal is to make plant-based food accessible to everyone. Our six commitments to food are to promote local and seasonal products, reduce the use of pesticides, protect biodiversity and the soil, reduce the use of additives, promote and increase the share of organic products, and develop sustainable packaging. Our high-quality, tasty, natural, and healthy plant-based foods have a high nutritional value and come mainly from environmentally-conscious agriculture.
Finally, for our third pillar, the people, we are delivering responsible economic and social impacts for all our employees and communities.
THE FUTURE IS NOW: BY 2025 ALL OUR PACKAGING WILL BE DESIGNED RECYCLABLE OR REUSABLE.
Food packaging waste is today a major worldwide issue. As one of the world's leading food producers, Bonduelle is committed to transforming the way we grow, purchase and consume food, streamlining the transition towards a sustainable agriculture and a circular economy where waste generation is massively reduced or eliminated altogether.
Our objective for 2025 is to have all our packaging designed to be recyclable or reusable in our entire product portfolio, everywhere our products are sold. To this purpose, we are taking necessary steps to ensure all our packaging materials are or will be compatible with existing or planned recycling systems.
The new frozen package you are holding right now has been eco-designed so they can be recycled!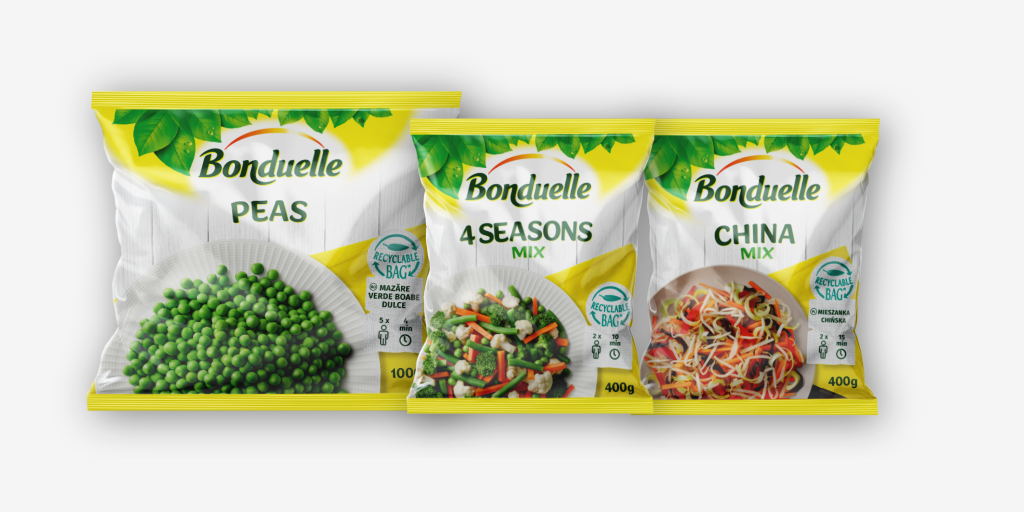 The material used is Polyethylene which is the most recyclable flexible plastic in Europe. We have switched from a multi layer to a monolayer plastic in order to improve the recyclability of our bags. Last and not least theses new bags have passed a "Design for recycling assessment" from RecyClass* with a grade B. (certificate 237-BON-SZ)
According to the recyclability definition and the RecyClass Methodology classes A, B and C are considered recyclable, as the quality of the recyclate is good enough to be used in closed-loop or cascade open-loop applications.
*About RecyClass:
RecyClass is a non-profit, cross-industry initiative advancing recyclability, bringing transparency to the origin of plastic waste and establishing a harmonized approach toward recycled plastic calculation and traceability in Europe. RecyClass develops Recyclability Evaluation Protocols and scientific testing methods for innovative plastic packaging materials which serve as the base for the Design for Recycling Guidelines and the RecyClass Online Tool. RecyClass established Recyclability Certifications for plastic packaging, Recycling Process Certification and Recycled Plastics Traceability Certification for plastic products. https://recyclass.eu/.