How does Bonduelle take care of their vegetables ?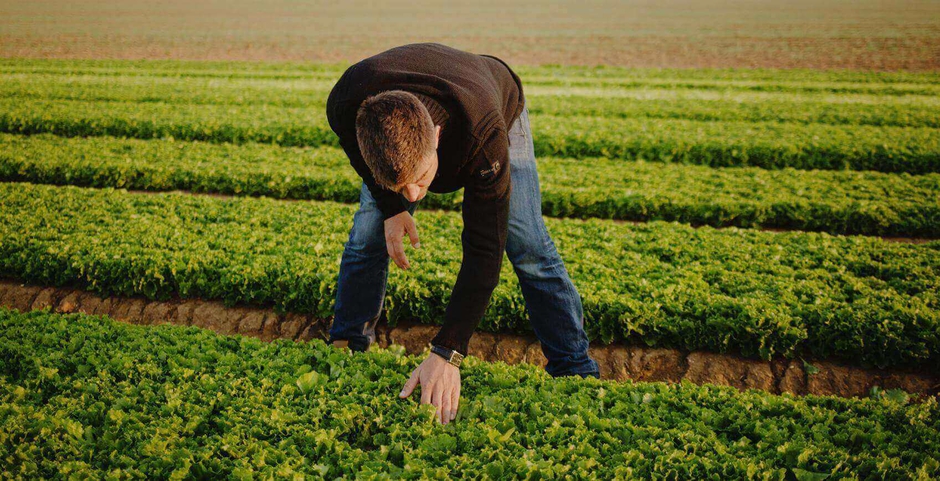 It all starts with a tiny seed. Then comes a long process in several stages that enables us to produce vegetables in season, outdoors and in a sustainable manner. All this is thanks to a specific feature of Bonduelle: the relationship that brings together our partner farmers with the Bonduelle agronomic expert, the land manager.
How does Bonduelle harvest its vegetables?
Bonduelle has created a supply model that favours producers working in groups (77% of the total land cultivated for the Bonduelle Group). Bonduelle sources the rest of its supplies by adapting to reality on the ground. Thus, in countries where farming businesses sometimes cover huge areas (Brazil, the United States, Hungary or Poland), Bonduelle signs contracts directly with independent farmers (11% of the total land). In countries where know-how is insufficient to meet quality requirements or where there are risks of discontinuity in supplies, Bonduelle runs its production sites itself (7% of the total land) and develops alternative growing practices there. And for unanticipated needs, vegetables are purchased from traders (5% of the total land).
IN SHORT
Today more than 3,100 farmers are partners of the Bonduelle Group, which enables it to offer more than 30 different cultivated vegetables, representing almost 500 varieties. To guarantee the quality of the products, food security and good risk management, the group has had a Global Agronomic Charter since 1996, signed by 96% of the farmers. The average duration of a partnership is 20 years in France.
➢   Visiting our farms in Canada with Arnaud Bardon
Ambitious resources for upstream farming between now and 2025
A general goal regarding assets for upstream farming has been defined with 2025 on the horizon: 100% of the land cultivated for Bonduelle will use an adequate combination of alternative growing techniques to ensure progress in each of the 5 areas for CSR in agronomy.
What does the supply charter contain?
It is divided into 8 steps defined according to the logic of the production and supply of vegetables:
1. Selection of the plot of land
2. Choice of seed or seedling
3. Planting the crop
4. Growing the crop
5. Mineral and organic fertilisation
6. Irrigation
7. Harvesting
8. Supply from the field to the factory
What are the advantages of this supply model?
Our relationship is contractual and balanced. It enables Bonduelle to:
offer consumers field vegetables,
ensure crop rotation, which is vital to avoid soil depletion,
produce the right amounts, according to sales predictions, in order to minimise waste ,
plan sowing and harvesting to optimise industrial yield.
This model also has benefits for the farmers working in groups:
✓ To begin with, they retain their independence, because Bonduelle accounts for an average of 20% of their revenue.
✓ Their businesses are more secure, thanks to prices guaranteed several months in advance that are independent of global prices.
✓  Fair payment shared between the farmers, correcting for variations in climate or inevitable fluctuations in yield.
✓  A close partnership with Bonduelle's 261 agronomic engineers and technicians who share their knowledge and know-how with the farmers.
➢      Interview with Eloïse Thirouin, farmer
What is the land manager's role?
Land managers are responsible for monitoring the crops, all the way from sowing to harvesting the vegetables. They accompany the producers throughout the growing cycle and decide on the harvesting date when the vegetables have reached optimal maturity. They are agronomic engineers who have widespread support from the farmers . Their job requires about five years' training, which enables them to learn the trade and get to know the vegetable that they specialise in.
➢      Find out about the job of land manager
We only harvest vegetables when they reach full maturity
The vegetables are packed (canned or frozen) in season, within a few hours of harvesting, in order to preserve as many of their qualities as possible. Because the group has a global presence, most Bonduelle vegetables are produced in the country where they are sold.
In France, more than 80% of the vegetables sold are grown domestically. For example, to be able to offer lettuces all year round, they are grown in southern Europe in winter (in the South of France, Italy and Spain), and in the north in summer. That is one of the choices that enables Bonduelle to limit the use of fertilisers and pesticides as much as possible.
Thanks to close partnerships with its producers, Bonduelle succeeds in offering its consumers quality vegetables ready for use.
Cultivation, of course… but only if it's sustainable!
We believe that cultivating vegetables and favouring responsible and sustainable growing methods in partnership with the farmers is simply common sense. Optimising agricultural production is one of the key factors in sustainable development, avoiding waste in raw materials (seeds, water etc.) whilst preserving the richness of the soil and ultimately ensuring high-quality crops to benefit consumers and the sector.
Bonduelle, exemplary within the agricultural sector