Food bank : a new packaging line entirely dedicated to donations!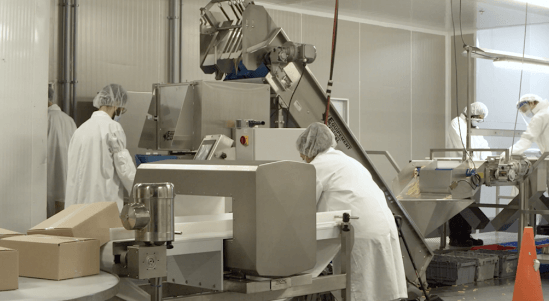 Canada's leading food bank, Moisson Montréal collectsdonated food and essential products throughout the year and distributes them free of charge to community associations on the island of Montreal, thus providing essential support to the underprivileged. Bonduelle has worked with Moisson Montréal for many years, and this partnership reflects the group's commitment to promoting well-being through a plant-based diet.
VALUABLE HELP…BUT IN AN INCONVENIENT FORMAT.
With roughly 500,000 kg of frozen food products donated each year, Bonduelle makes a valuable contribution by feeding a large number of people inneed. Deemed unfit for sale but perfectly edible, until now these productswere delivered in 800 kg containers: a format ill suited to home kitchensand which obliged the food bank to manually transfer the food into smaller containers…
INNOVATING TO HELP PEOPLE IN NEED
To solve this problem, our employee Jean-Pierre Haché approached Susan Cameron of FCC (Farm Credit Canada) who helped him obtain a grant of 120,000 Canadian dollars for the creation of a new fruit and vegetable packaging line with a capacity of over 3,000 kg/hour.
This major technical undertaking was led by Michel Casgrain, a retired Bonduelle employee who designed and supervised the construction and installation of the line with the help of the BALL team.
Launched in May/June 2020 in the midst of the Covid crisis, the line was kept running in spite of the pandemic, thus providing many people in need with access to healthy food.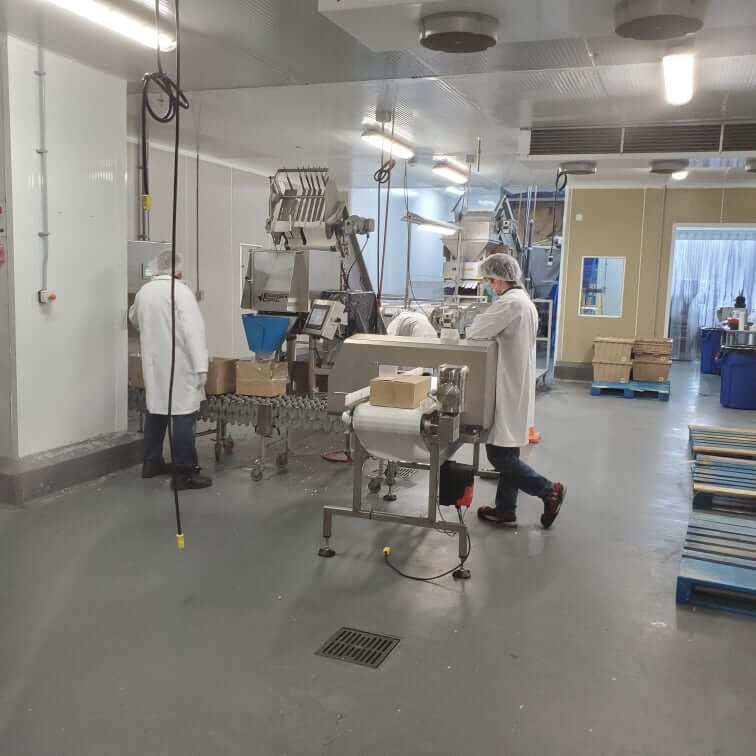 A FUNDAMENTAL LINE FOR MOISSON MONTRÉAL
Thanks to this semi-automated bagging line, Moisson Montréal can now accept all surplus fruits and vegetables from producers in order to redistribute them to organizations that help individuals and familiesexperiencing hardship: this is a wonderful humanitarian project for the Bonduelle group, which has long partnered with food banks like Moisson Montréal.