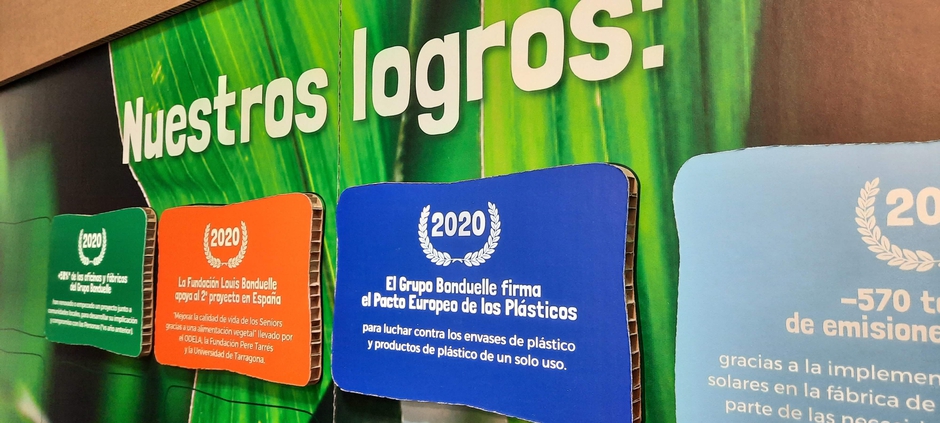 Implemented at Bonduelle Europe Long Life Iberia 2 years ago, the crossfunctional B Future group brings together 6 employees from different departments to work throughout the year on the company's CSR projects and objectives. And, to share and involve everyone in the B!Pact, the small group got the idea to set up the "Pared de Logros RSC" or "Wall of CSR Accomplishments" at the Madrid registered office.
CELEBRATING THE TEAMS' COMMITMENTS
The first objective of the eco-responsible initiative: celebrating the commitments of Iberia teams to Corporate Social Responsibility and the B!Pact. In mid-March, employees were asked to add the first achievements together, and they have already decided to add others very soon!
COMMUNICATING AND MATERIALISING OUR CSR AND B!PACT COMMITMENTS
The wall is gratifying, as it helps to make visible the commitment and local actions of employees, while materializing the Group's advances and successes in the area of CSR and the B!Pact. It's also a new and original way to show that we are working together toward B Corp certification.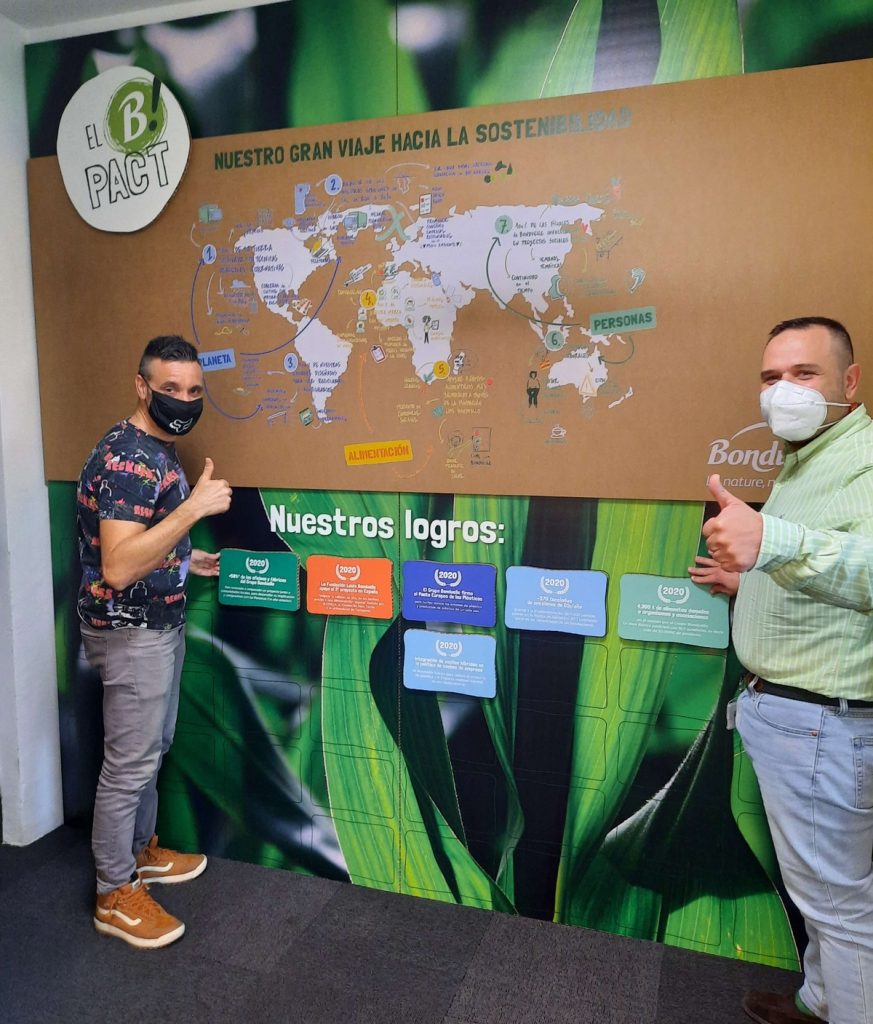 BRAVO AND THANKS TO THE TEAM B FUTURE!
Bravo for this great initiative and this wall, which is thoroughly consistent, made of cardboard and biodegradable ink. Now, each person can add their contribution to the whole and, starting in July, new projects like Greenology or the Tex Avery project will be highlighted.