Bonduelle Fresh Americas becomes certified B Corporation
In 2018, the Bonduelle Group announced its goal of obtaining B Corp TM certification by 2025 :
the first milestone was reached today with the certification of the US business unit of Bonduelle Group : Bonduelle Fresh Americas.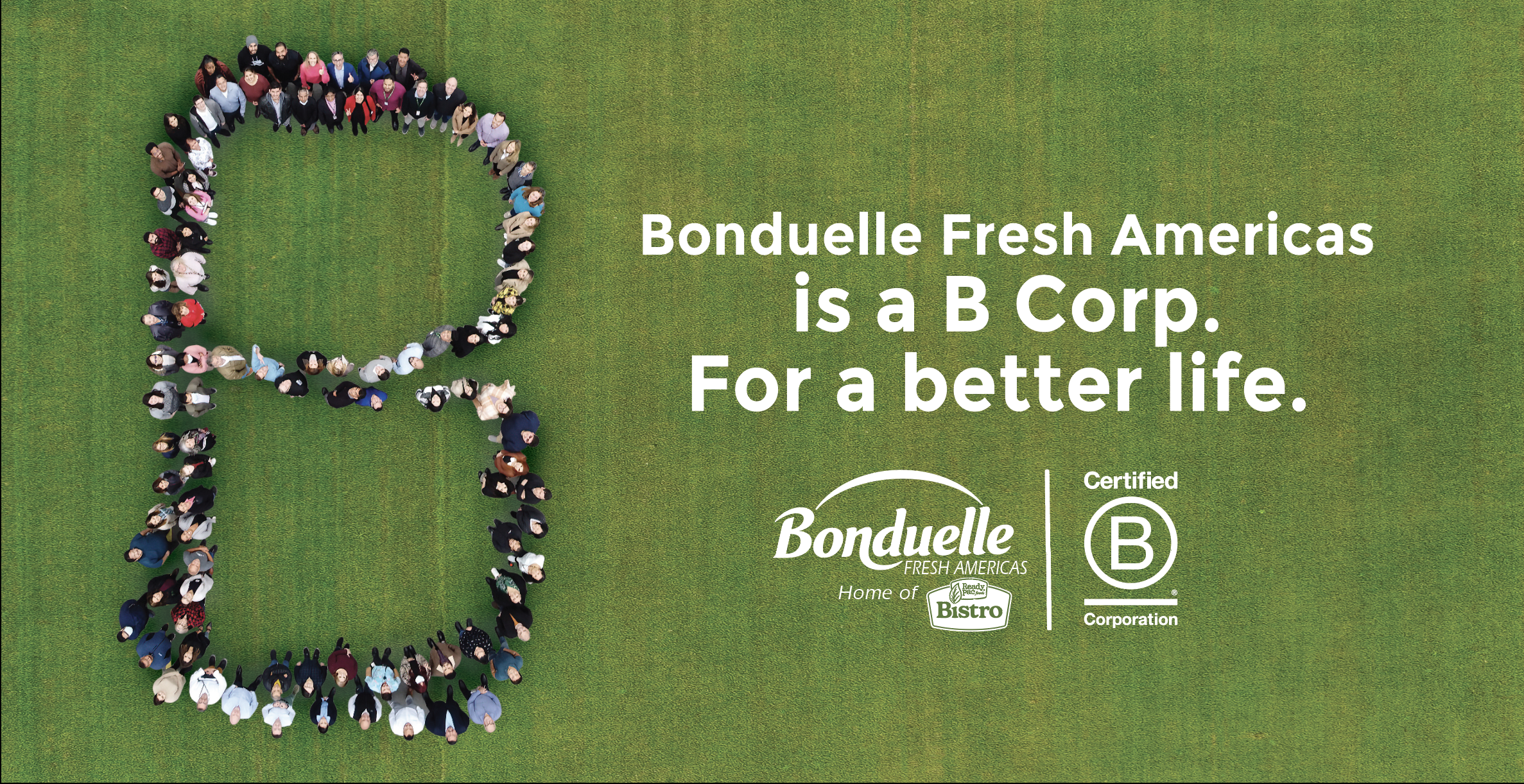 The Bonduelle Group's certification goals require each subsidiary to obtain certification by 2025.
Bonduelle Fresh Americas is the first subsidiary to fulfill B Lab's stringent requirements in terms of social and environmental impact, obtaining an overall score of 85.4.
As a result, Bonduelle Fresh Americas has joined the growing community of B Corp TM certified companies working together to make the global economy more eco-friendly, inclusive and fair.
B Corp TM enables companies to make progress in all of their practices with both internal and external stakeholders.
Bonduelle Fresh Americas earned particular recognition for the following achievements:
– Establishment of a new inclusive hiring model enabling it to remove barriers to employment and hire and train over 200 new recruits.
– Transparency in terms of corporate governance and the availability of information on its performance.
---
Bonduelle Fresh Americas is a subsidiary of the Bonduelle Group. Operating four processing facilities across the United States, we focus on fresh vegetables, lettuces and fresh meal solutions for the Americas. Acquired by Bonduelle in 2017 under the name of Ready Pac Foods, the subsidiary prepares and markets a comprehensive range of fresh-cut lettuces, fresh-cut vegetables, and ready meals marketed under the Ready Pac Bistro ® brand. 3,462 employees Bonduelle Fresh Americas = 28% of Group revenue