Bonduelle Food Service wins the SIRHA Innovation Award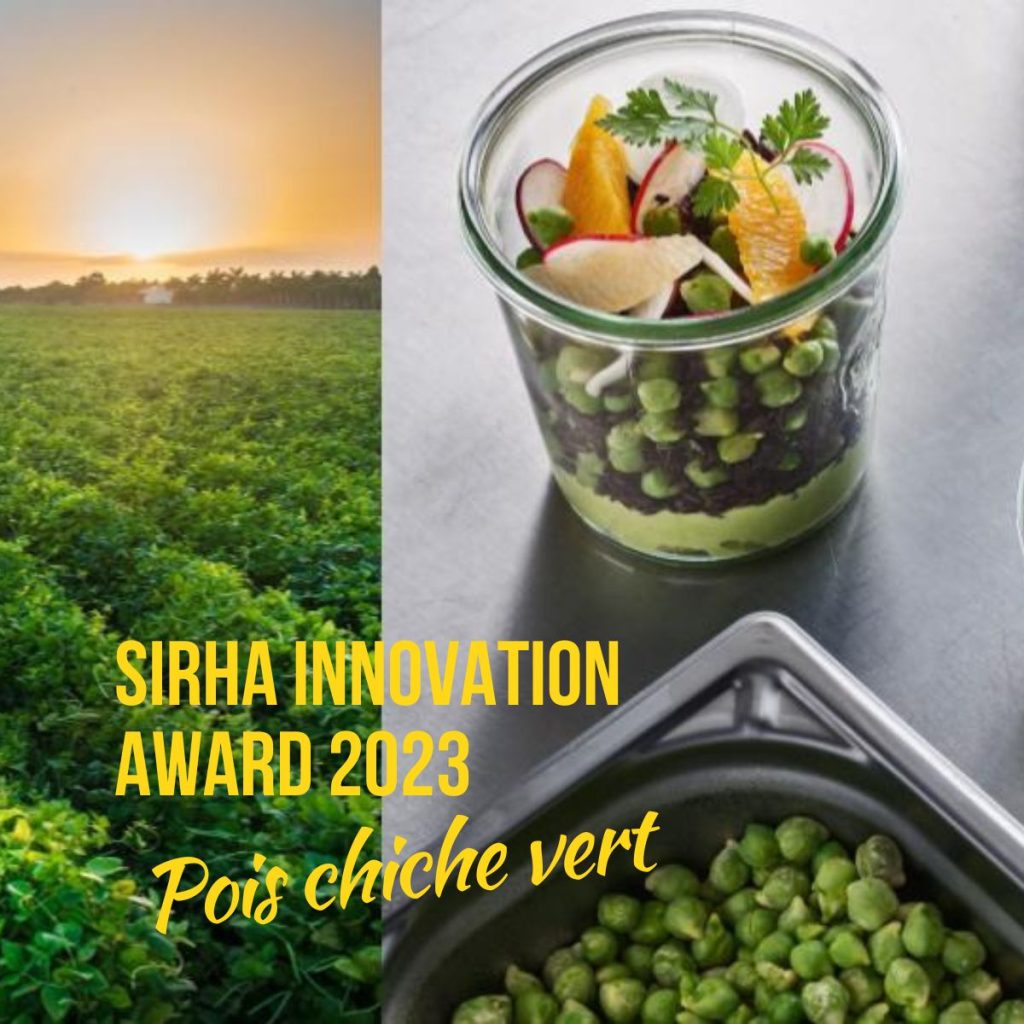 An ecological triumph: Bonduelle Food Service wins the prestigious Sirha Innovation Award with its green chickpea, perfectly aligned with our sustainable values and commitment to regenerative agriculture 🏆.
This exceptional vegetable, harvested at full maturity from the Hauts de France fields, embodies our steadfast dedication to reducing carbon footprint and seamlessly integrates into our food transition approach. As a member of the Bonduelle family, this achievement stands as a new testament to our commitment to the B Corp certification, shining a light on our tangible efforts for a greener planet and healthier eating.
Through its subtle nutty flavor, this green chickpea provides a delectable opportunity to enrich our plates with plant proteins, meeting the requirements of the NutriScore and positioning this delightful legume at the heart of both vegetarian and flexitarian diets. Moreover, its leguminous characteristics act as an ally in our environmental endeavors, contributing to heightened environmental protection.
This triumph of the green chickpea serves as a catalyst for our commitment to sustainable agriculture and environmental regeneration. It resonates with our determination to make plant-based options a driving force, while championing the food transition movement. By showcasing our role as change-makers, we herald the beginning of an era where each bite can positively impact the planet.