Strategy
A sustainable growth with a positive impact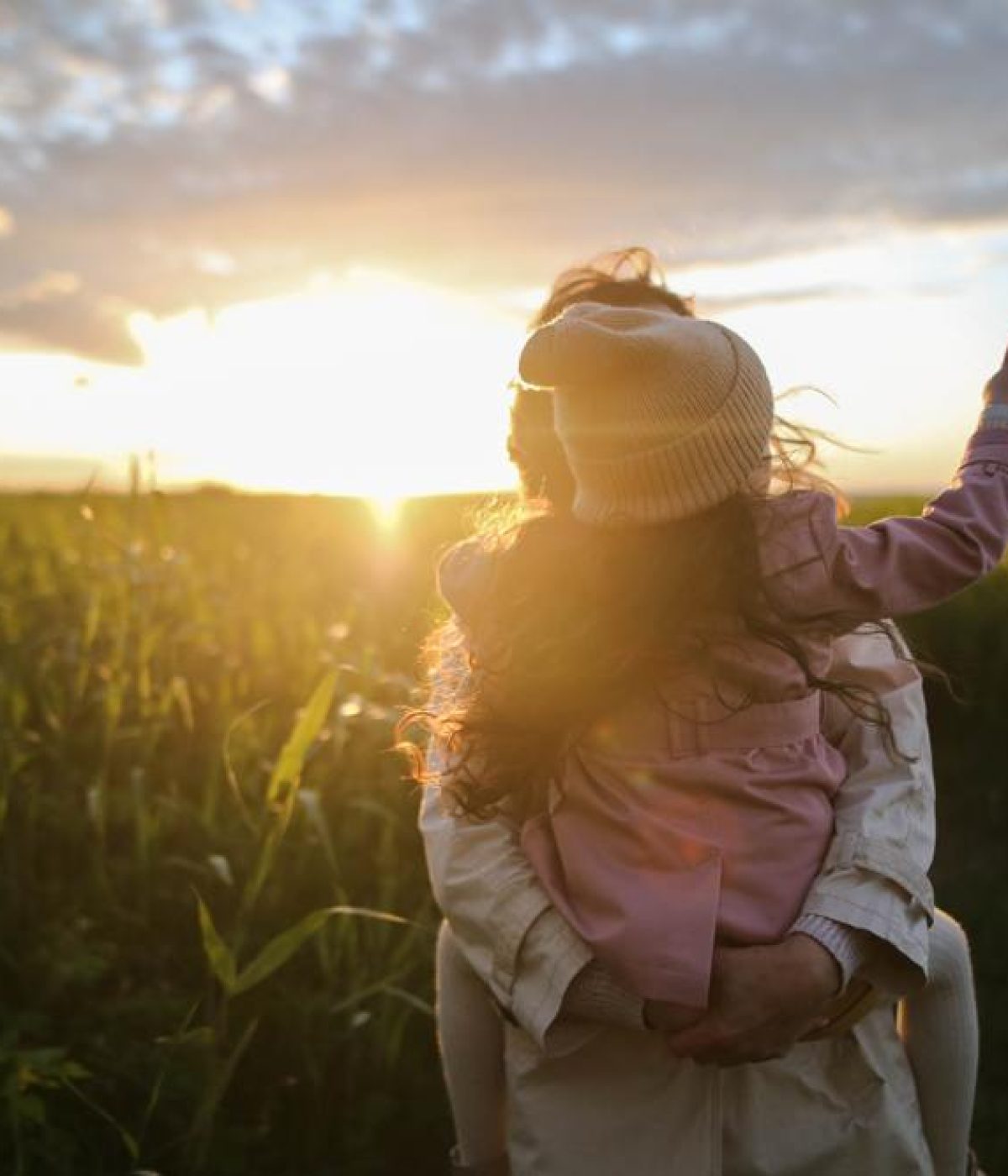 In view of the major social and environmental challenges facing society and the planet, we are convinced that plant-based food is THE solution to ensuring the well-being of 9 billion human beings while at the same time preserving the Earth's resources.
We want to contribute to a better world and inspire a widespread evolution. Guided by its values, the Bonduelle Group has developed an ambitious strategy combining sustainable growth with a positive impact, summarized in a company-wide project: INSPIRE.
INSPIRE, a new chapter in our history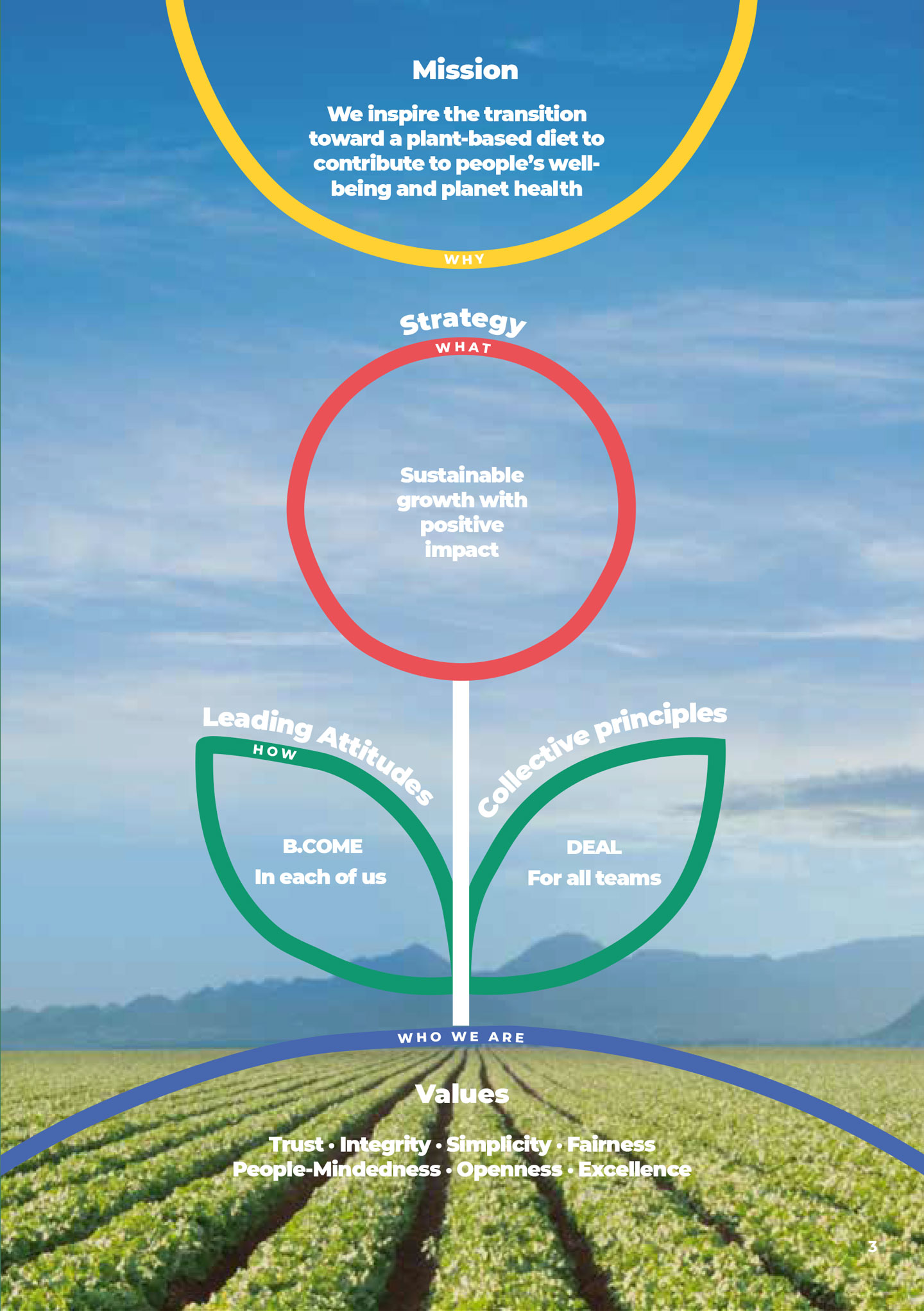 Rooted in our values, INSPIRE sets the course embodied by our mission, defines our strategic priorities and promotes our leadership model, which enables it to be implemented. This major transformation program supports the deployment of the enterprise plan, namely the path to B Corp certification.
Our nature
We have strengths to inspire the transition to plant-based food! The strengths of a family-owned group, firmly rooted in the land for nearly 170 years, that has been able to innovate and organize itself to grow across the world without losing sight of its mission.
At Bonduelle, we have been rooted in the land for nearly 170 years. Committed from field to plate, we offer 100% plant-based solutions through our six brands, with responsible supplies. We have opted for short ingredient lists and natural preservation processes, to produce products that are as "nature" as possible.
At Bonduelle, innovation is in our DNA. We devote around 1% of revenue to research & development and in the group. From the first canned food to the first frozen food, from the first product ranges free from pesticide residues to fresh organic salads, from the eco-design of recyclable or reusable packaging to the implementation of solutions for more responsible farming, our history is littered with innovative advances that always serve a changing world and respond to new societal challenges.
At Bonduelle, we grow our vegetables around the world. We supply plant-based food in nearly 100 countries on three continents. Our 30 plants are located near our farmers' fields, and our products are sold as close as possible to where they are manufactured. This is the best way to preserve the planet and the freshness of products.
Created by Louis Lesaffre and Louis Bonduelle in 1853, Bonduelle has since remained a family-owned company that has always favored a model based on proximity and sharing. Xavier Unkovic, the Group's current CEO, represents the eighth generation and the shareholding structure is characterized by a strong family presence. This guarantees a long-term vision and ensures stability and continuity.
On the path to B Corp certification
To meet the challenges facing the planet while ensuring the longevity of their business plans, companies have no choice but to transform. At Bonduelle, we aim to be a company with a positive economic and social impact, for all our stakeholders: employees, local communities, suppliers, etc.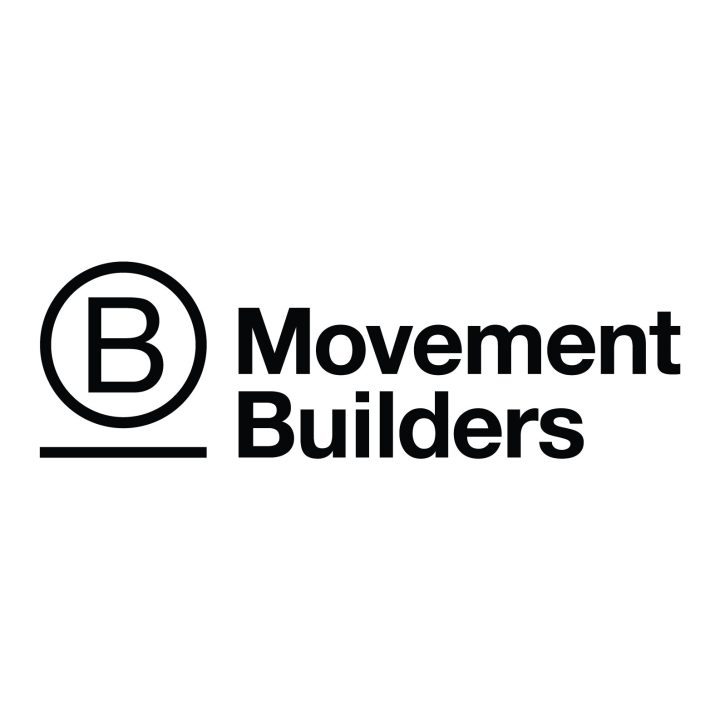 To become this, in 2020 we co-founded alongside five other major pioneering companies the B Movement Builders. Through our investment in this initiative launched by the nonprofit organization B Lab, we are committed to working together, sharing our ideas, experiences and best practices, and on a larger scale to acting to change the culture in businesses and make the B Corp spirit a reality. We are advancing towards B Corp certification, which is awarded to the companies most committed to transparency, accountability and environmental & social performance. Our goal is ambitious: to obtain B Corp certification for all Group entities by 2025.